EXPERIENCE – FLEXIBLE – RELIABLE
Since 1999, our name has stood for quality in the personal service sector. Convince yourself of our wide range of services and benefit from our experience in this field.
Would you like to get started?
Contact us now and find out more about our services today.
VPL IS THE RIGHT DECISION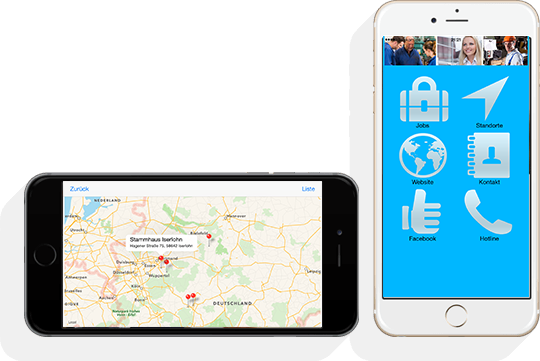 In an environment with the demand for low response times, continuous availability, and mobility, we also offer you everything for your mobile devices.
That's why we have an app for iOS which is optimized for the iPhone and iPad.
Also for other devices
We have optimized our website for you, so you can display it on any mobile device.
We are also represented in the Web 2.0, so you can visit us on Facebook, for example.
WOULD YOU LIKE TO KNOW MORE?
 Our temporary agency is your partner
Our temporary agency is your partner. If you are looking for flexible staff which you can quickly fall back on, then our agency is right for you. Our personnel service has been working closely with numerous companies in various industries for more than 15 years. We know and appreciate the time, work, and the numerous opportunities that are connected with it. As a temporary employment company, we have developed into an important contact for many companies with our staff. We provide our employees on request for your staff.
We advise you
If you want to take advantage of our agency workers for the first time, you can have a comprehensive consultation with our team at one of our locations. We will look more closely and identify the needs for your company. Once this is known, we can help you find staff. Our staffing team is based on various services. In the recruitment process, we take over the search for new employees. To do this, we deal with the preparation of your job profile. Afterwards, we will look over the applications.
We are geared toward your needs
As a staff recruitment team, we want to help you and make you feel well cared for. This is important to us, and it's why we deal intensively with your needs in advance. Our temporary employment agency provides you with employees who actually fit you. We build on the fact that our specialists regularly participate in further training courses. They keep our own knowledge up-to-date. At the same time, we are making it easier for our employees to acquire new qualifications.